Day 28 Personal Challenge Completed
Karen Walters Charlton Athletic Dream Team / Posted: 28/03/2021
As part of the 'Charlton Dream Team' collective, we completed the Race Euro Challenge on Day 21. However, at the start of the event I signed up to complete 290 miles during March - & on Day 28 I am pleased to confirm I succeeded!! This last week has been interesting - with a few enforced rest days!! Day 25 I took a spectacular tumble, witnessed by my son who described the fall as brutal!! - A dolphin dive from a standing position which concluded with me landing face down, sprawled across the croncrete - alongside a busy main road. And thanks to the pain I felt zero embarrassment!! Although my knee was left swollen & I had a few cuts & bruises - I thankfully didnt break anything & after a few days rest, I walked the final few miles to complete my personal challenge this afternoon. I plan to spend April with my feet up....but would first like to say a huge THANK YOU to all those who encouraged me along the way, lifting my spirits, providing useful tips & advice, to Michael who supervised my cycling & kept me fed & watered... - & I am particularly grateful for all the generous donations in support of this wonderful charity. Much Love Karen x
Day 20 - RACE EURO - HOMEWARD STRAIGHT
Karen Walters Charlton Athletic Dream Team / Posted: 20/03/2021
Almost three weeks completed & I have maintained consistent mileage throughout. Second week was particularly difficult trying to fit in exercise around work. Weather took a turn for the worse & attempted to remain motivated, alternating between walking, cyclying & use of a crosstrainer (the latter was hateful!!). Day 13 & 14 got soaked walking in torrential rain - but found this quite enjoyable. Day 20 covered 15 miles on foot & as of today I have completed a total of 245 miles. Now on the homeward straight!! I am extremely grateful for all the support I have received from family, friends & colleagues. Thank you & much love to you all x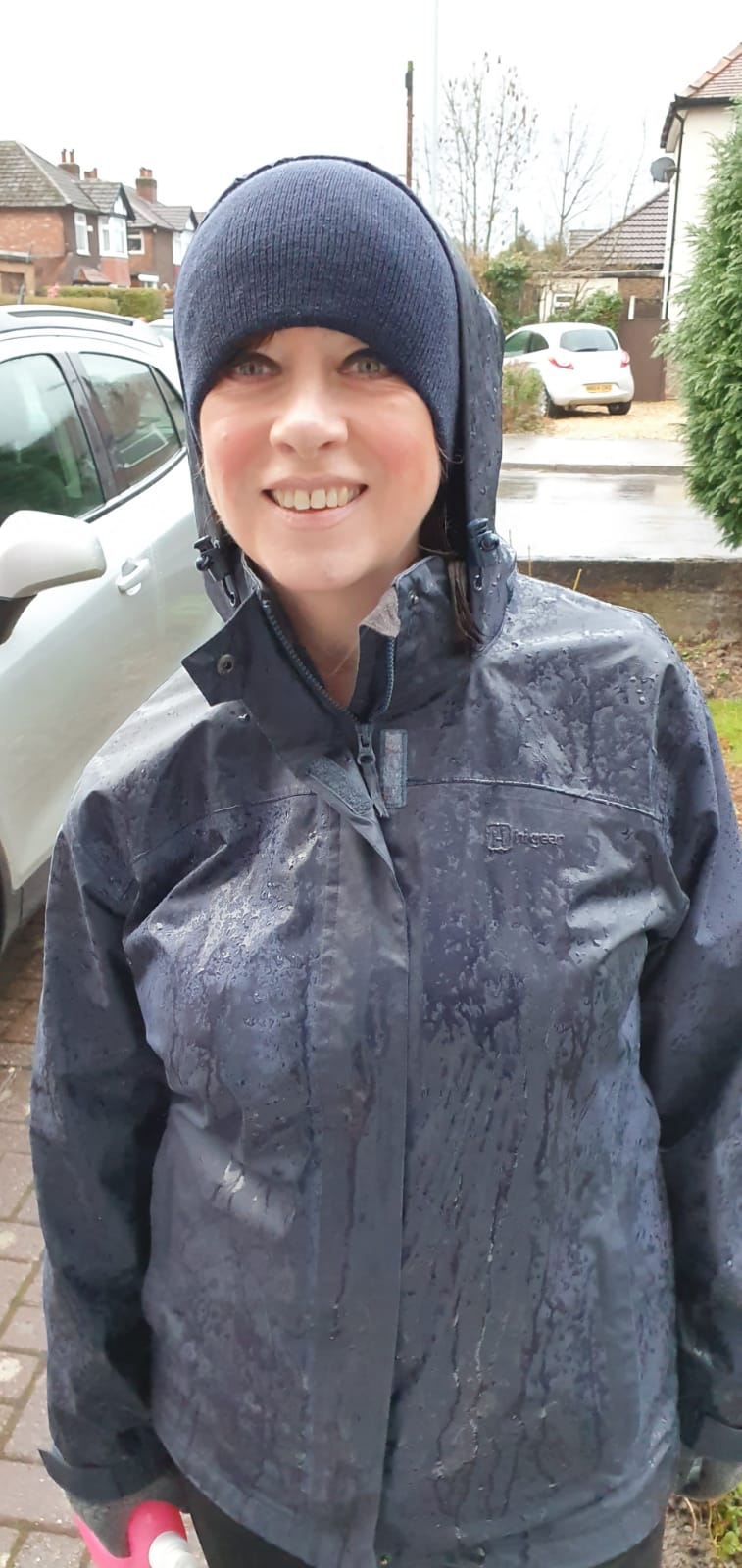 Progress - 3 Days down only 28 Days left to go!!
Karen Walters Charlton Athletic Dream Team / Posted: 04/03/2021
Day 1 Total Mileage 11.82 miles - Morning Walk 8.92 miles completed in 2hrs 32m - slightly misjudged the distance - had hoped to complete the daily target in one outing - but feeling positive. Day 1 Top Up walk of 2.90 miles completed late afternoon. Day 2 Total Mileage 10.57 Miles Early start - total activity completed in 3hrs 6 mins. Walking for 3 hrs straight has only been an option this week due to leave from work. Whilst the activity has generally felt quite comfortable - the after effects are proving quite interesting - swelling around the ankles & knees - a consequence of walking on roads & pavements (age & carrying excess weight)!! Day 3 Total Mileage 12.02 Exercise split between Walking & Cycling. Cycling is not a natural fit - I am a nervous cyclist & it's been years since I rode a bike!! If I can conquer my fears - cycling could be a good option for building miles around my working day!!